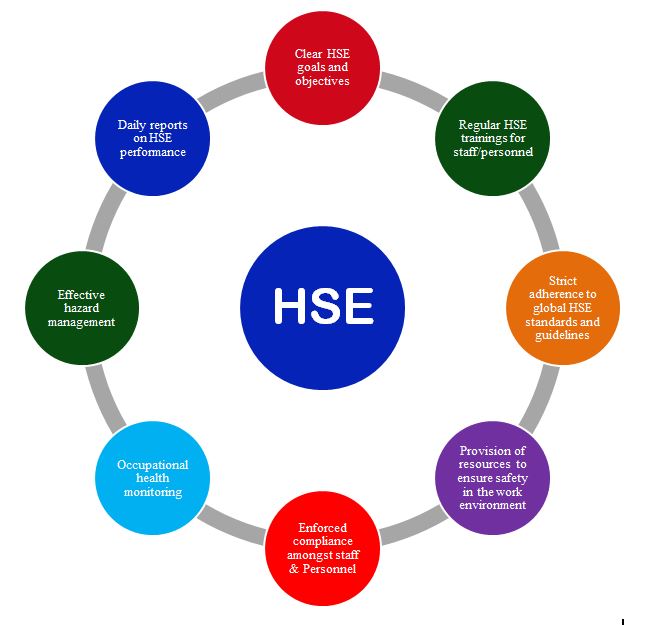 PROMPTS TECHNOLOGICAL SERVICES Limited Health, Safety and Environmental (HSE) management policy is to provide and maintain safe and healthy working conditions, equipment and safe systems of work for all our employees, and to provide information, training and supervision for them in order to keep them safe.
This commitment shall include the establishment of HSE objectives which are communicated, understood and implemented at all levels in the company with due consideration to the applicable HSE standards, codes of practice and legal requirements.
Line managers and supervisors have the responsibility to monitor and measure compliance to the system in order to achieve the set objectives and continually improve performance.
Management in addition to providing adequate resources shall promote an on-going training and education program to ensure continuous development of safety attitude and environmental impact awareness of all employees.
Employees of PROMPTS TECHNOLOGICAL SERVICES Limited are required to fulfill their HSE obligation as an integral part of their job taking personal responsibility for the health and safety of others.
Periodical reviews shall be conducted to ensure continuing suitability and relevance of the policy to the management system.